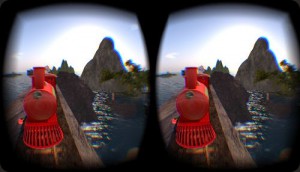 It seems that somehow my brain have accepted that the world I see thru the Oculus is not the real one and I do not get so sick anymore. Plastic thing the brain. So now I can go on all the great rides all around Second life. I have always loved rides. I have done all the train rides in SL and some more.
Now going on rides are even more fun. Some scenery's are just astonishing in the Oculus.
And yesterday I did two transports in Euro truck simulator. Before I could not take more than 5 minutes. Had some steering problems and drove up on the side of the highway. The truck leaned and I tried to hold on to not fall of. Sometimes it is just too real.