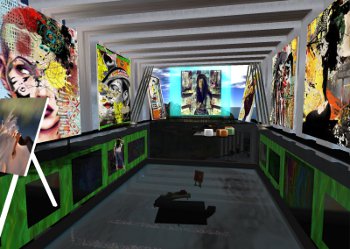 And another nice exhib at LA Gallery http://maps.secondlife.com/secondlife/Myrtle%20Cove/59/32/36
Talullah Winterwolf makes some kind of graphic cut and paste art. And i really liked it.
Talullah "My inspirations come from many sources, but the common thread is that all my creative works be it fashion, a photograph or a painting is that tells a story in some form or other."
If you have a moment go and see.