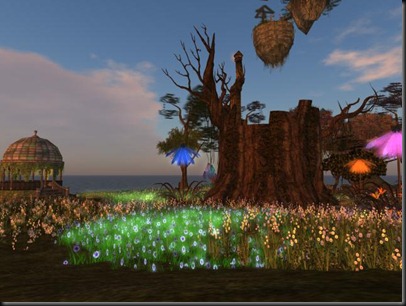 There are so many places to see and go to.
http://maps.secondlife.com/secondlife/Horizon%20Dream/163/182/26
This place: " The Looking Glass is the joint creation of Marcus Inkpen and Sharni Azalee. Our art and designs populate an island on which we entertain and support the arts in SL as well as host live music, particle shows and poetry readings."
As a game designer I really would have liked to see what these guys could do if they did not have the restrictions of Second life.
Maybe building a full world. Everything is very well done and the texture work is excellent at many places.