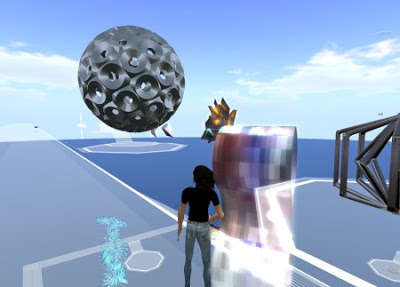 When exploring the many blogs and other stuff about Second Life i found this great art exhibition. A collection of the many art possibilities that SL offers. Animations, particles and other ways to show what some graphics and a few scripts can do.
SL really starts to be a artform and a media in it self. And the Slurl:
http://slurl.com/secondlife/NMC%20Arts%20Lab/43/141/707
.