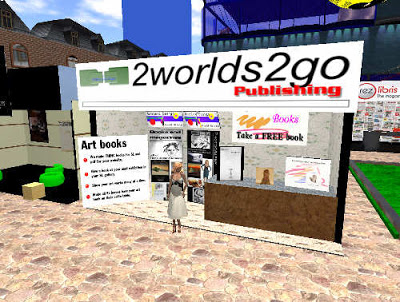 So its time for the SL book fair again at Book and publishing Island. SLURL:
http://slurl.com/secondlife/Publishing%20Island/82/122/36
. This year i have a small stand and a few new books to give out. They are free and you can get them at the fair. Its kind of strange, but a book fair in the most digital of worlds. Of course maybe what you want after a working day in SL is to sit down on the sofa at your SL residence and just read a good book.