Today i got a virtual ticket 1.100 €. Driving to fast with milk to Uppsala. Does not matter i got 6 million. Its all in a virtual days work.
Visited the beach today and i am amazed. The mesh quality of things in Second life. And done right it is not very hard on the graphics card. Reducing lag. If it is done right.
I used my Oculus to inspect the nice work and it made it a very nice experience, blink, blink. ( Did you see that.)
Now we only need a new viewer and some some new shaders to play around with.
The thing we all have been looking for is finally out there. Linden labs Sansar. I have been checking it out for a while but now i can write about it and that is nice.
And so is Sansar. Nice.I have a Oculus so i can check out the experiances all the way. And i still say Sansar is nice. The graphics good. The update is good. Will be great if you want to do a simple game. And i suppose people will create new tools you can use to make buildning easy. As a user of AltspaceVR, sinespace, High Fidelity and now Sansar i just ask my self "will anybody ever use these products?"
It have a distinct feel of Blue Mars. You wait for the download and then come into a small space that look great and wonder why am i here? Is there any reason at all?
There will be some cool games i guess. But if i want to play a really cool game i have Steam.
At the moment i think it is a question about wait and see.
PS/ When i get out of Sansar i go back to my ordinary life at the Hypergrid and Second life. It is more fun! /DS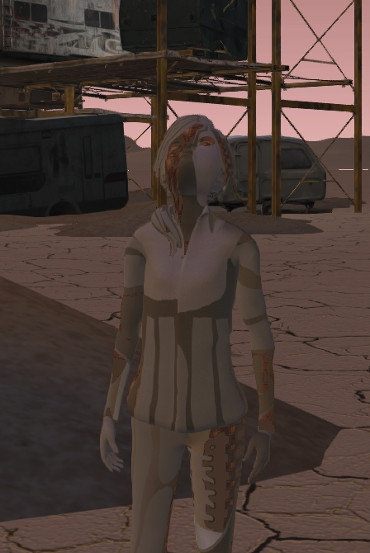 Well it is still a Beta. Wanted to look different and i do. So went thru the process of getting a new avatar and it worked all the way to The High Fidelity viewer and then something did not work out.
But i have a new Avatar. Now to get the textures right.