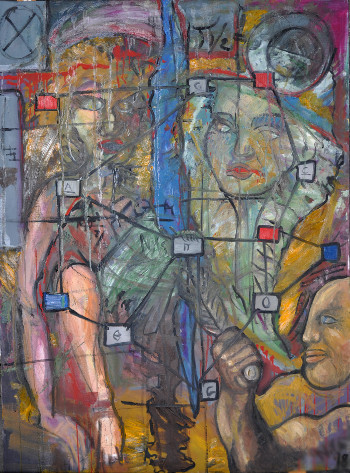 I have been trying to find some kind of freedom in my paintings for a long time. This one i made in 1998 and its a try for something else. Moving the paint as i want, using light as i want.
I think the two of my old paintings that recently surfaced on a auction have stirred something in me again. A unfinished work and unfinished thinking around what paintings are and what i want to do with them. I do not feel so good. It bothers me and i cant sleep. I have always known that i have to get back to this but i have desperately trying to push it in front of me.
I know people like the old ones but my head is full i cant get much more in there so i need to pour things out. I think i have to go back to the studio and start some new experiments.
This time i do not know where i am going.